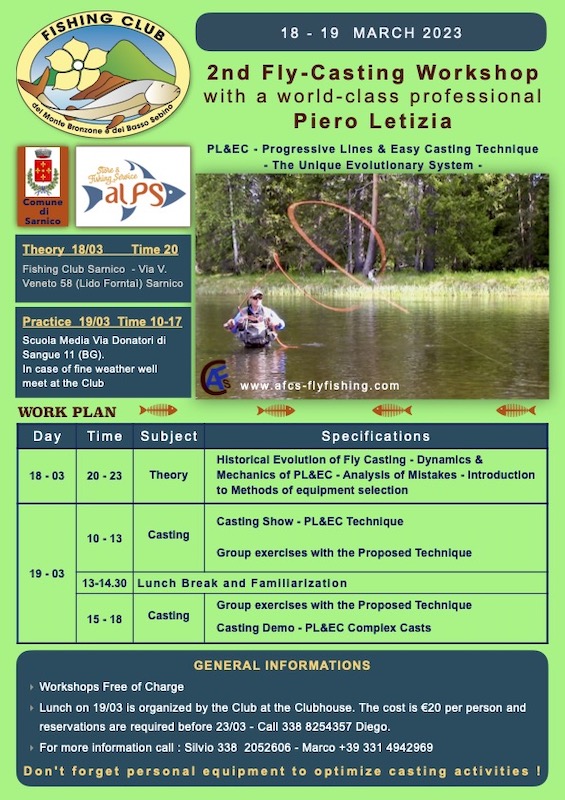 2° Fly-Casting Workshop at Sarnico
A second meeting, requested by various fishing organizations, the Fishing Club Sarnico, ALPS Store and the City of Sarnico, to study in depth the theoretical and practical aspects of the new and evolving casting technique, PL&EC.
A new great opportunity to attend and/or perfectioning his own professional level on casting!
Saturday evening 18/03 dadicated to a Theoretical Course focused on the major training topics, specifically:
Dvelopment of Fly-Fishing from the classical method to those, "innovative" and "evolutionary"
Mistake analysis
Introduction to the PL&EC Fly Casting Technique
Equipment evaluation criteria
Sunday 19/03 will be entirely dedicated to:
Fly-Casting Show with PL&EC technique by Piero
Casting exercises with the proposed technique together with Piero
A new opportunity not to be missed !
Share This Amazing Location!