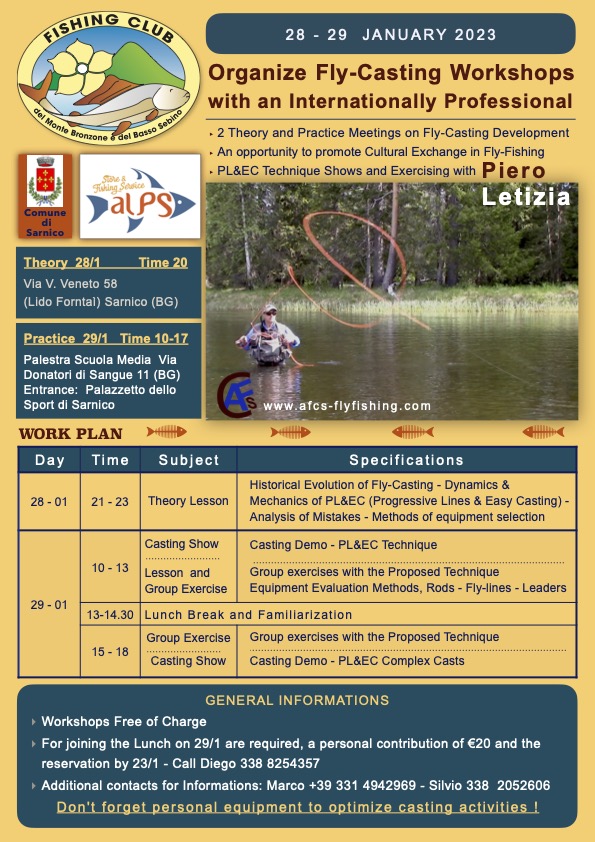 Fly-Casting Workshop at Sarnico
A great occasion to attend a 2 meetings workshop on Fly Casting Evolution thanks to the Fishing Organization, Fishing Club Sarnico, ALPS Store and Fishing Service and the Municipalities of Sarnico.
Saturday evening 28/01 dadicated to a Theoretical Course focused on the major training topics, specifically:
The development of Fly-Fishing from the classical method to those, "innovative" and "evolutionary"
The analysis of errors
Introduction of the PL&EC Fly Casting Technique
Techniques of equipment evaluation
Sunday 29/01 will be entirely dedicated to:
Fly-Casting Show with PL&EC technique by Piero
Casting exercises with the proposed technique together with Piero
An opportunity not to be missed !
Share This Amazing Location!