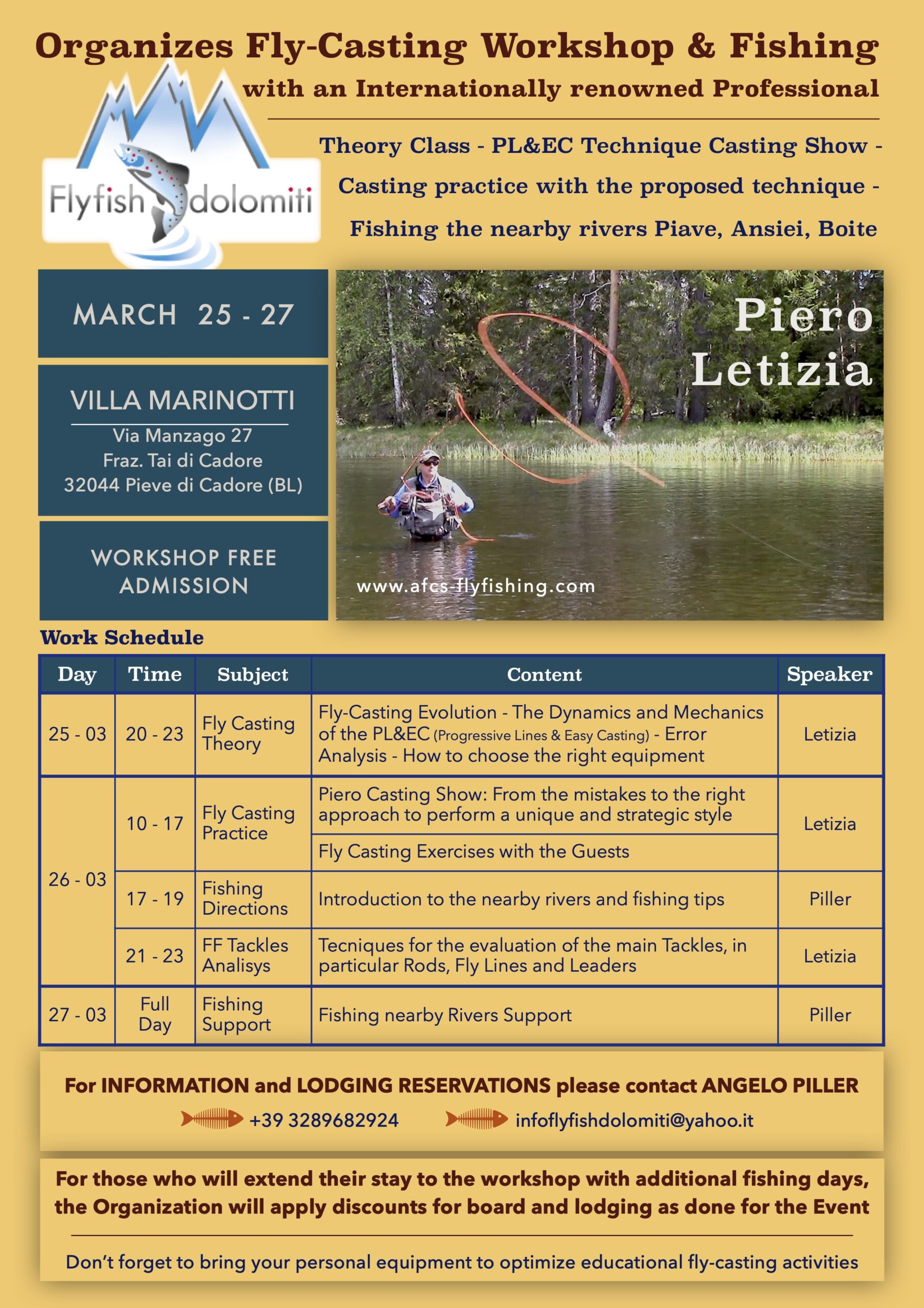 Fly Casting Workshop & Fishing at Flyfish Dolomiti by A. Piller
25 March 2022

-

27 March 2022

|

Free
Thanks to Angelo Piller, Professional Fly Fisherman, Guide, Owner of a well-stocked shop (Flyfish Dolomiti) and of a fantastic Lodge (Villa Marinotti) located in one of the most beautiful nordern east valley (Cadore) where fishing is one of the biggest attractions, an opportunity to attend a free of charge Fly Casting Workshop based on the PL&EC (Progressive Lines & Easy Casting) evolutionary technique.
Attached the brochure containing a detailed program.
Fishermen wants to stay longer for additional fishing days are very welcome
For further information please call Angelo
Tight Lines
Share This Amazing Location!